HERE'S HOW IT WORKS
Step 02

: Getting to know you

It's all about you . Your admission representative will set a time to get a more in – depth view of your interests and career goals. Their objective is to help you discover the program that best fits your interests and walk you through the application process. Let us help you get started. call us at +91- 9703500019 / +91- 9703400019 or Request More Information
Step 03

: Complete you application

If you haven't done it yet, now is the time to finish the online application form. We've made the process simple , and applying only takes about 15 minutes . Remember , your representative will guide and can answer any questions about the application process.
Step 04

: Register for Classes

You're almost finished with the application process. Now it's time to register for classes. Classes fill up fast , so you'll want register as soon as possible to ensure you get the classes you want. You can submit required documents by hand on the joining day for classes.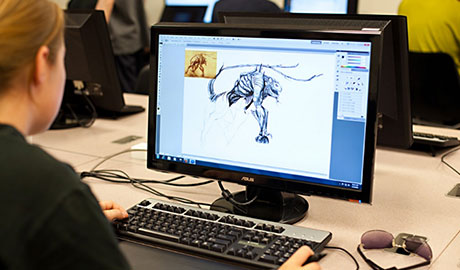 Step 05

: Welcome to Creative mentors Animation, Gaming and VFX School

Your final step is to attend orientation. Meet your classmates , get to know your director, make new friends, learn about campus life, and more. Wait there's one more step – don't be late for your first class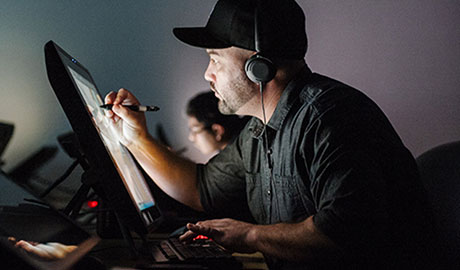 Bachelor Courses
Jawaharlal Nehru Architecture and Fine Arts University is established in the year 1940 as a college of fine arts to promote arts and local crafts; the College has gradually grown in stature as the Govt. College of Arts and Architecture under the management of the Department of Technical Education, Government of Andhra Pradesh, and Hyderabad. With the establishment of Jawaharlal Nehru Technological University in Oct. 1972, the College merged with the university and became a Constituent College of the JNT University. The Jawaharlal Nehru Technological University has been bifurcated and divided into four different universities, such as JNTU Ananthapur, JNTU Kakinada, JNTU Kukatpally, Hyderabad & JNA & FA University, Masab Tank and Hyderabad.
Professional Courses
The CM Diploma in Animation offers the chance to go beyond the "technical "skills taught in short courses and provides the student with a fundamental grounding in varying aspects.
VISIT US
Our Campus is Amazing!